The Company
Datapike Design is a woman-owned small business located in Baltimore, MD. We provide our clients with a variety of digital services such as graphic design, web design, web development, website maintenance, and web hosting. We also create crafts to sell online and at various events around Maryland to benefit local animal shelters and rescues.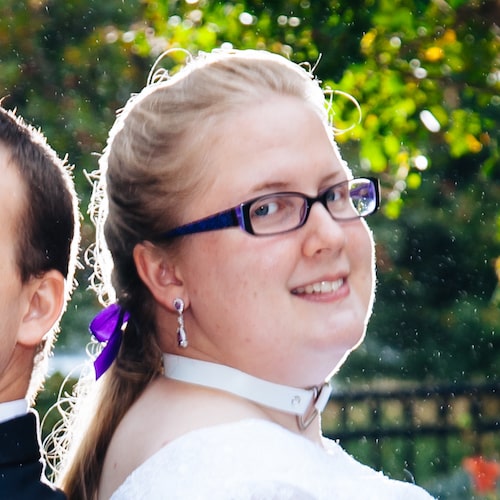 I'm Jenn Dahlke and I've been working in the design field for over a decade. I have always had a passion for art, with digital and web design fascinating me for most of my life.
I fell in love with web design when I first learned HTML. The idea that I could type some words and symbols into a computer and have them show colors and pictures and even movement… it felt like magic. Things have changed quite a bit in the past 20 years, but it still feels like magic.
The Goal
It is hard to find someone you can trust – someone dependable, loyal, and knowledgeable – to help you grow your business. Far too often, we hear that an agency is holding a client's information hostage or that a hosting provider completely disappeared and stopped answering emails or phone calls. Those providers treat clients like nothing more than a number. You deserve better.
At Datapike Design, we believe the best relationships are mutually beneficial, so we truly appreciate your business and your trust. We help you solve problems and grow your business, because we want you to succeed. As your business grows and evolves, we can enhance the existing solutions and develop new solutions to accommodate that growth.
Datapike Design is committed to providing flexible solutions and supporting the needs of your business as it grows.
The Reasons
Good working w/ Jenn. She helped me purchase a mini Mac and spent time patiently teaching me how to use it. She also was able to load windows on my Mac because I needed it to do billing for a client's insurance company which did not have a compatible program for Mac. Jenn was also willing to work within my budget. Jenn is also flexible and even cat sat for me when I was in a jam.
I retained Jenn's website design services in February of 2018 to help me build a new journalism and digital content portfolio. Jenn is professional and has a very positive attitude. Her level of knowledge about website redesign and graphical layouts is impressive. She met aggressive deadlines ahead of schedule, while paying close attention to detail. I found her pricing to be very competitive among the other bids I received. Suffice it to say, I was very pleased with her final product and would happily do business with her again in the future. I highly recommend her services to anyone considering launching a new website or improving an existing site.
I hired Jenn to help me with graphic design for a family history project (250+ pages of text and photos), which had been stalled for more than a year because I had no experience using InDesign. Thanks to Jenn, the project is now complete and I am very satisfied with the finished product. Jenn was responsive, always on time for our meetings, reasonable in her pricing and patient, as she worked with me through lots of revisions, edits and tweaking. The finished product has lots of visual interest and a professional polish. Jenn also created a blog for me using WordPress so that we can share the project with far-away family. I would definitely use Jenn for future projects (large and small) and recommend her to others.
Jenn has demonstrated great skill in both graphic design and as a reviewer of written materials (primarily as editor; grammar, punctuation, sentence structure, etc). High work ethic and enthusiasm.
Jenn Dahlke served as our web developer and graphic designer for our newly released website. We are very excited about the new site for its design, styling, functionality and user experience qualities, and had a very good customer service experience with Ms. Dahlke.

She helped identify weaknesses and requirements based on her assessment and our feedback with our existing site, which really helped us clarify the direction we needed to go in with our website to attract talent and build our business.

She offered a balance between leading and guiding the development of the site offering up her own elements for our site, while also incorporating our suggestions and taking our direction on aspects that were important to us. She was very flexible and amenable to our specifications, but also kept us focused on how best to deliver results and providing the foundation to do so effectively.

She communicates effectively, recognizes needs, and was extremely responsive and timely, guiding us through it to reach our deadline and goals.